Dance Attire: Dance attire varies by instructor and by the different forms of dance. At registration, please
request a copy of the dance attire requirements for your class.
• Hair needs to be up and out of face.
• Dancers may wear a leotard and tights with
skirt/shorts or form fitting T-shirt/tank top and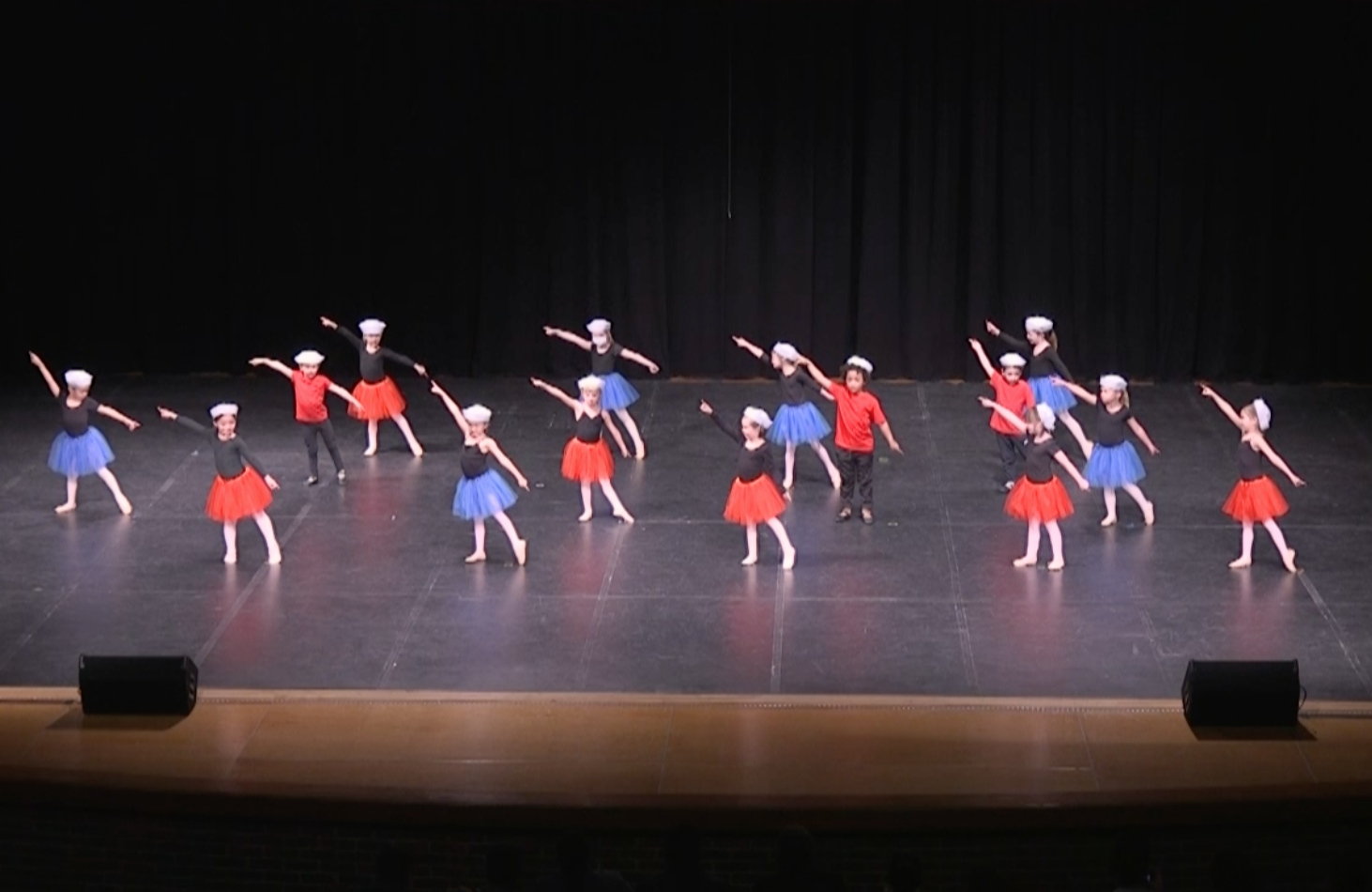 shorts/leggings.
• Creative Dance should have ballet slippers.
• Ballet or jazz shoes are required for ballet/
jazz/lyrical.
• Sneakers (not worn outside) are required for
hip hop, and jazz shoes (or sneakers/barefoot)
are preferred for pom
Pre-registration is required at the Park Office. Instructors will assist in class placement; please
contact the Park Office for details. Classes meet at our new studio located at 524 East Jackson
Street. Since class size is limited and your child will be taking a place in class upon registration,
refunds will not be issued after class capacity is met or registration closes, whichever occurs first.
Winter 2023
• Registration is now open! Classes begin the first week of January 2023. All classes have limited enrollment; please register early toensure availability. Winter sessions end with a Spring Concert at Goshen High School.
Summer 2023 camp information coming soon!
Fall 2023
• Registration opens January 2023! All classes have limited enrollment; please register early to
ensure availability.
Dance Class Schedules
Tuesday Classes:


4:30-5:00 Creative Movement $98 Ages 3-5
5:05-6:05 Dancing Kings and Queens Special Needs $196 Ages 8+
6:10-7:10 Intermediate Ballet/Jazz $196 Ages 10+
7:15-8:15 Intermediate HipHop/Pom $196 Ages 10+
Thursday Classes:
4:30-5:30 Beginner Ballet/Jazz $196 Ages 6-10
5:35-6:35 Beginner HipHop/Pom $196 Ages 6-10
6:40-7:10 Beginner Tap $98 Ages 6-10
Class Descriptions:
Creative Dance: Young aspiring dancers can partake in our introductory Creative Dance Class. Designed to teach kids rhythm, coordination, improv, mirroring, and basic technique in a social and energetic environment.
Ballet/Jazz: Dancers will spend the first half of class learning Ballet technique, providing the foundations of dance through exercises focused on posture, proper turnout, and strengthening feet/arms. While training in jazz focuses more on rhythm, personality, and stage performance. Choreographed dance will be assigned to each style to establish well-rounded lessons for dancers.
Hip-Hop/Pom: A high-energy class that combines the popular street styles of hip hop with the sharp clean movements of pom. The first half will focus on hip-hop movements to encourage dancers to step out of their comfort zone by bringing individuality and personality to unique movements. The second half will focus on teaching the quick and energetic combinations of pom. Different from cheerleading as there is no focus on 'stunt work' but rather on dance skills and strength. These styles are the two most popular competed at high school and collegiate levels. Students will learn two choreographed routines focused on each style.
Tap: Designed to help students develop rhythm, style, and sound, students will be introduced to a variety of tap styles from broadway to rhythm. Exercises will be focused on building coordination, weight transitions, and speed of movement. ALL AGES WELCOME!
Dancing Kings & Queens This unique class is specialized for differently-abled/special needs dancers. This class will contain the same elements as any other dance class. Students will learn the vocabulary of Ballet, Hip Hop, Jazz, and more with sensitivity to dancers' needs. This class is an excellent place for students to socialize and the class will evolve according to the progression of the participants. Please speak with instructor regarding enrollment: Ms. Sarah, svirg3@gmail.com
---
---
To view current programs and activities, please consult the 2022 Activity Guide.
We also invite you to like us on Facebook and follow us on Twitter.
Get parks and recreation updates sent straight to your inbox. Click the "Sign Up for Email Updates" to join our email list. You can sign up for the programs & events that interest you the most!