Mayor's Welcome
Dear Goshen Parks Patron,
I have been enjoying Goshen's parks since I was growing up. It is so exciting to see how our Parks and Recreation Department has expanded in both number of parks and number of programs. I have come to the point in my life where I am watching my children utilize the fantastic parks I grew up and more in Goshen.
I would like to thank Sheri Howland for her years of service to the Goshen Community. She truly did some amazing things and will be missed. Tanya Heyde has taken Sheri's place as Parks and Recreation Superintendent and will continue the excellent work we have all come to love. I am excited to see what new things we will see in our parks over the next few years.
Superintendent Tanya Heyde and her staff are continuing work at expanding and maintaining our parks throughout this community. My family and I spend a good portion of our free time utilizing Goshen's parks. It is a great way for us to get out of the house and stay active. Parks also provide venues for community members to meet and get to know one another. The Goshen Parks Department has worked hard at creating a year-round experience for everyone. Whether you like sledding, splash pads, sailing, triathlons, dance classes, movies, open spaces, or playgrounds, we have something for you.
This is all part of the continuing effort to enhance our community's quality of life. Please come out and experience your parks this spring and summer. You will quickly realize why my family loves them, and you will learn just one of the many reasons why I am proud to call Goshen home.
Sincerely,
Jeremy Stutsman, Mayor
---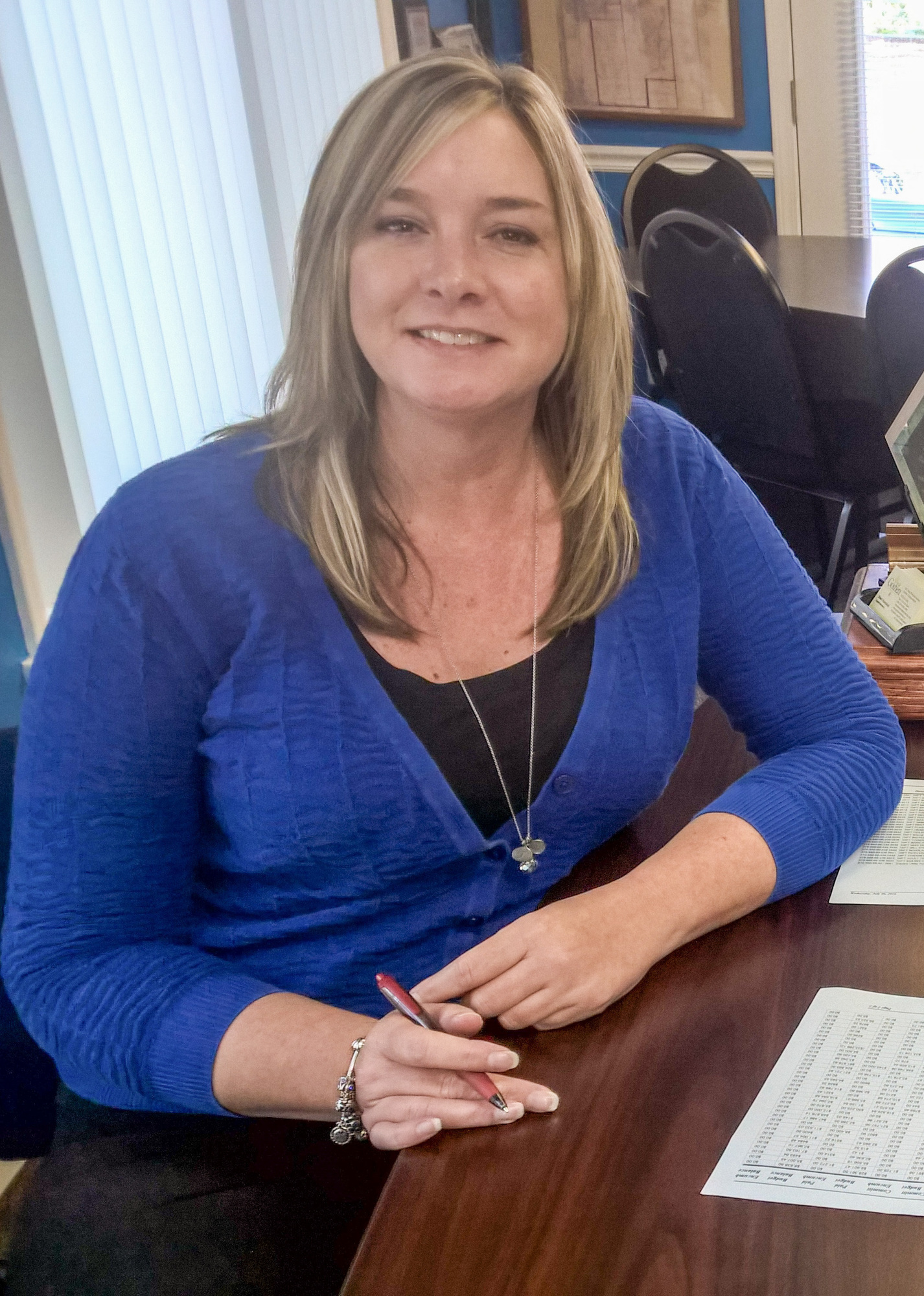 Tanya Heyde, Superintendent
Goshen Parks & Recreation
607 W. Plymouth Ave.
Goshen, IN 46526
(574) 534-2901
Email: goshenparks@goshencity.com
Like the Parks Department on Facebook; follow the Parks Department on Twitter.
The Goshen Parks and Recreation Department aims to enhance the quality of life in the City of Goshen by providing exceptional parks and recreational experiences, along with providing regional natural and cultural resources.
View our 2016 Fall/Winter Program Guide to learn about activities that suit all ages and interests. Take advantage of the many options available, which are provided by the terrific staff of the Parks and Recreation Department, and in doing so, help create a healthier community.
Visit Fidler Pond Park to experience canoeing on its 80-acre lake, walk or bike on the surrounding trail- and don't forget to visit the new Wayne Wogoman Welcome Center to learn about the site's history. Fidler Pond Park was the 2013 recipient of the Indiana Parks and Recreation Association's Park Development Award. This park is a favorite to many and offers good feelings of a mini vacation when you visit.
Paint clouds, trees, grass, hills, towers, Rock Run Creek–the canvas is your imagination on the outdoor art easels located in Allan J. Kauffman Park, which was the 2015 recipient of the Indiana Parks and Recreation's Exceptional Park Design Award. Kits of painting supplies are available at the Goshen Parks and Recreation Administration Office for a small special event usage fee.
I hope to see you at one of our beautiful parks or out on one of our scenic trails.
Please enjoy the beauty of the outdoors and the grace of nature.
Sincerely,
Tanya Heyde, Superintendent, Goshen Parks & Recreation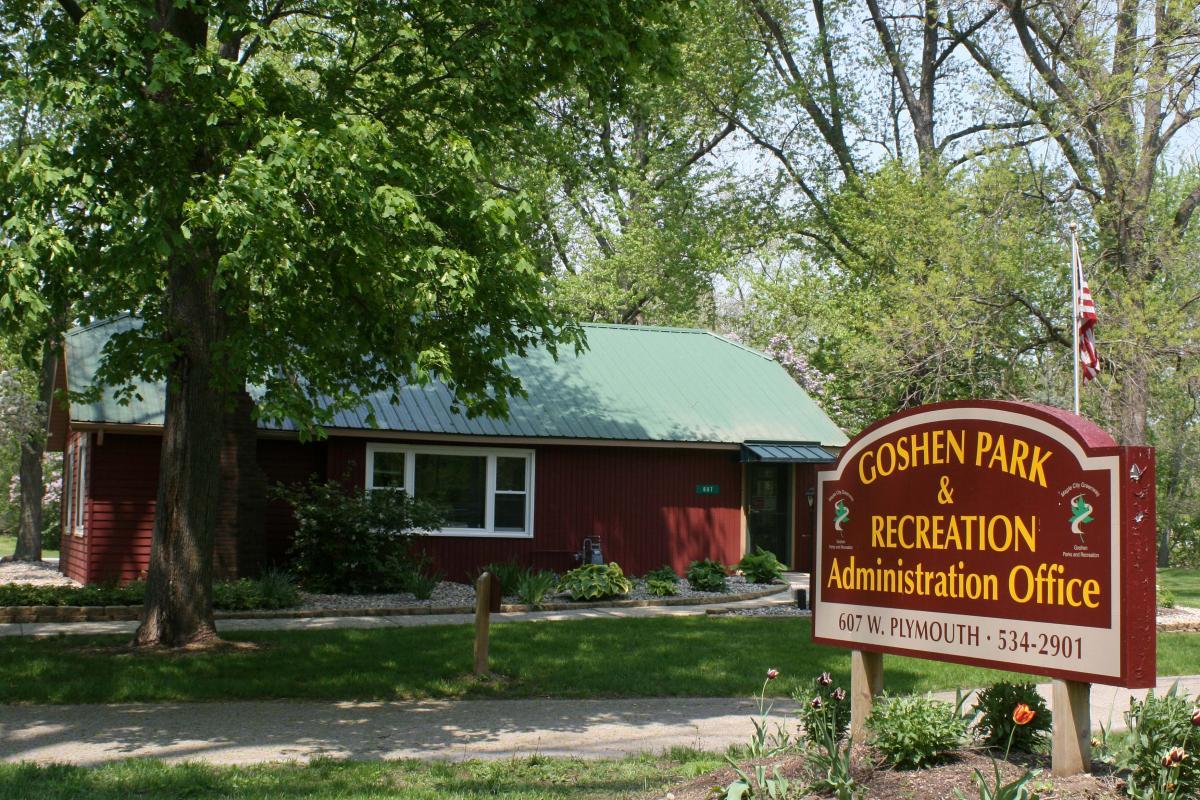 Mission Statement
The Goshen Parks & Recreation Department shall provide high-quality and effective recreation programs and special events, facilities and parks that benefit area residents and contribute to Goshen's economy, environment, wellness and sense of community.
Vision Statement
We are a superior park and recreation department linking the Goshen community to its historical, cultural, natural and human resources in order to enhance the quality of life through the preservation of open space, provision of recreation activities, stewardship of resources, development of trails, parks and facilities, and maintenance of these community resources.
Goals & Objectives
To promote Community involvement in the planning and operation of all facets of Park and Recreation Department operations.
To allow for orderly growth and development of physical and natural resources.
To incorporate within the department and its programs, new technologies and processes that will make activities and services more cost effective.
To develop systems of information and guidance to provide for more effective delivery of activities and services.
To offer comprehensive, quality recreational programming aimed at satisfying the needs of varying age levels, physical abilities, and special interests.
To maintain and improve the appearance of parks and existing facilities throughout Goshen at a high standard of quality on a systematic and scheduled basis.
To utilize the natural characteristics of the land when evaluating the potential for Park and Recreation purposes.
To periodically assess and evaluate the recreational needs of the citizens of Goshen.
To make Park and Recreation participation as simple and convenient as possible to clientele and treat patrons like valued customers.
To provide efficient and effective direction, coordination, leadership, and quality leisure services throughout Goshen.
Parks & Recreation Administrative Office hours:
Monday- Friday, 7:00 am- 4:00 pm; closed New Year's Day, Martin Luther King Jr. Day, Memorial Day, Independence Day, Labor Day, Veterans Day, Thanksgiving (Nov. 24 & 25) and Christmas Day. Phone (574) 534-2901.
Wayne Wogoman Welcome Center hours: Wednesday- Friday, 10:00 am- 3:30 pm. Phone (574) 975-6253.
For more information, please consult our new Fall & Winter 2016-17 Program Guide.
We invite you to review the abridged Parks Department Master Plan.