Welcome to the Goshen Department of Stormwater Management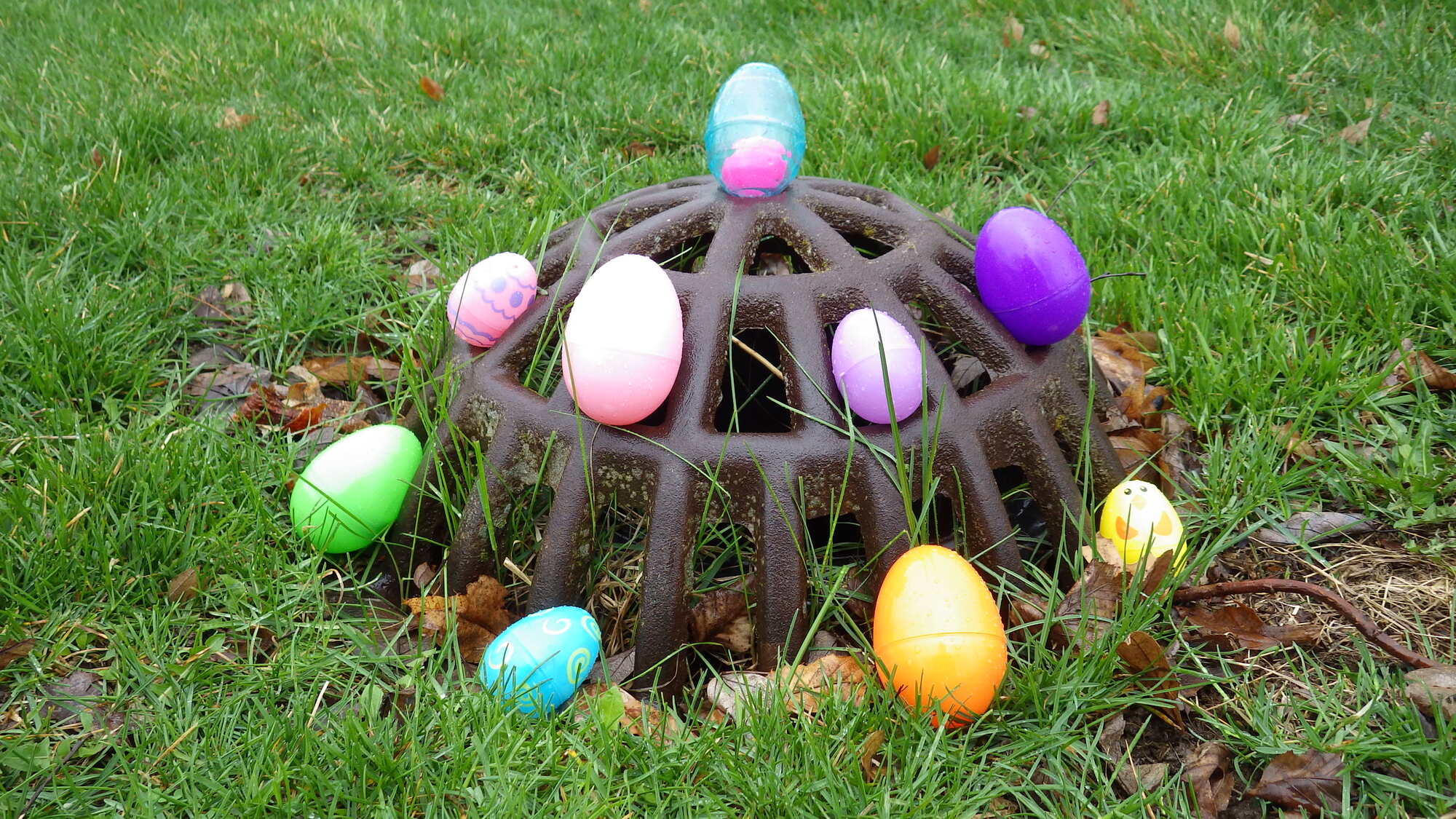 Grates help keep debris out of storm drains.
The Department of Stormwater Management is part of the Goshen Engineering Department and is located at 204 East Jefferson Street, Goshen, Indiana, which used to be the old Goshen High School.
The Goshen Department of Stormwater Management works daily to prevent polluted stormwater runoff from impacting our natural water resources by working closely with a variety of other public and private partners within the City of Goshen, Elkhart County, and the State of Indiana.
The goal for the management of stormwater is "Clean Water for Everyone". In order to get there, the Department of Stormwater Management provides education and opportunities for the public to be involved, identifies and addresses illicit discharges to the storm sewer system or our local waterways, monitors construction sites and newly developed areas for stormwater compliance, and makes sure the City conducts operations and maintains its facilities in a manner that does not introduce pollution into our own local waterways.
What is Stormwater?
Stormwater is water from snow and ice melting, as well as rainwater from storms. When rain or melting snow and ice fall or flow across natural surfaces like forests and grassy areas, most of it will soak into the soil. When it lands on streets, parking lots, and other hard surfaces, it runs off to another location like a storm drain or a local waterway.
What is Stormwater Pollution?
As stormwater flows (or snow melts), it picks up debris (such as trash, grass clippings, etc.), chemicals (such as fertilizers and pesticides), sediment, and other pollutants. This "contaminated" water then enters a storm sewer system and is eventually discharged to a local wetland, stream, or river.
Why is Stormwater Pollution a Concern?
Within the City of Goshen and other urban areas, stormwater runoff comes from yards, roofs, driveways, parking lots, construction sites, and streets (these are all called hard surfaces except for yards), and flows into miles of storm sewers, swales, and ditches located under or next to our City streets and eventually reaches our local waterways. Stormwater picks up oil, grease, sediments, automotive fluids, trash, lawn chemicals, and other pollutants that are harmful to the environment and is often discharged/released into our local waterways untreated. Untreated stormwater affects our ability to use our local water bodies for drinking, fishing, and recreational purposes and it degrades fish and other aquatic habitats. The only way to lessen stormwater pollution is to reduce the amount of pollutants washed away by stormwater.
For more information on the origins of the Department of Stormwater Management and the Staff, click here.