Clerk-Treasurer's office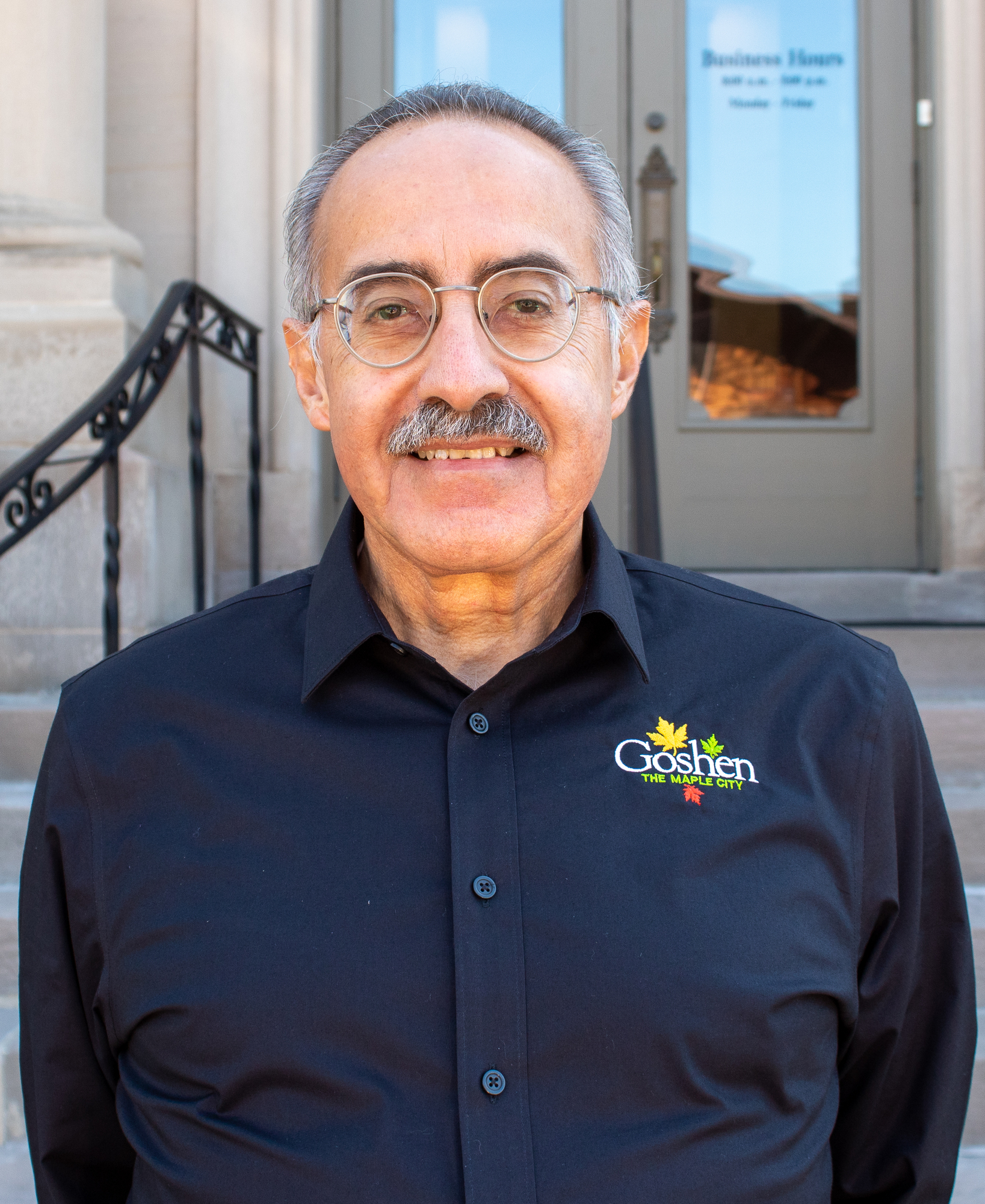 Richard R. Aguirre, Clerk-Treasurer
City Hall
202 S 5th St. Suite 2
Goshen, IN 46528-3714
574-533-8625
Fax: 574-533-9740
clerktreasurer@goshencity.com
---
The Clerk-Treasurer, a four-year elected official, serves as the fiscal and public records officer of the City of Goshen. Richard Aguirre was elected at a Democratic Party caucus July 8, 2021.
The office of the Clerk-Treasurer processes the receipts and expenditures of all City money; manages all City financial accounts; makes all investments on behalf of the City; prepares the budget estimates of revenue, financial statements and the proposed tax rates.

As the clerk of the City Council and Board of Public Works, the Clerk-Treasurer is also responsible for managing agendas, recording proceedings and maintaining records and documents. The Clerk-Treasurer's office maintains copies of ordinances and resolutions, along with records for city-owned cemeteries.
The office is responsible for payments that are due to the City but are billed through other departments such as: airport hanger billings, cemetery payments, curb and gutter, sidewalk, tree payments and street cut permit payments.
The Clerk-Treasurer's office accepts debit/credit cards in-office, over the phone, or online at paygov.us. There is a fee of $1 for charges up to $33, or 3% above $33.
2021 City of Goshen Budget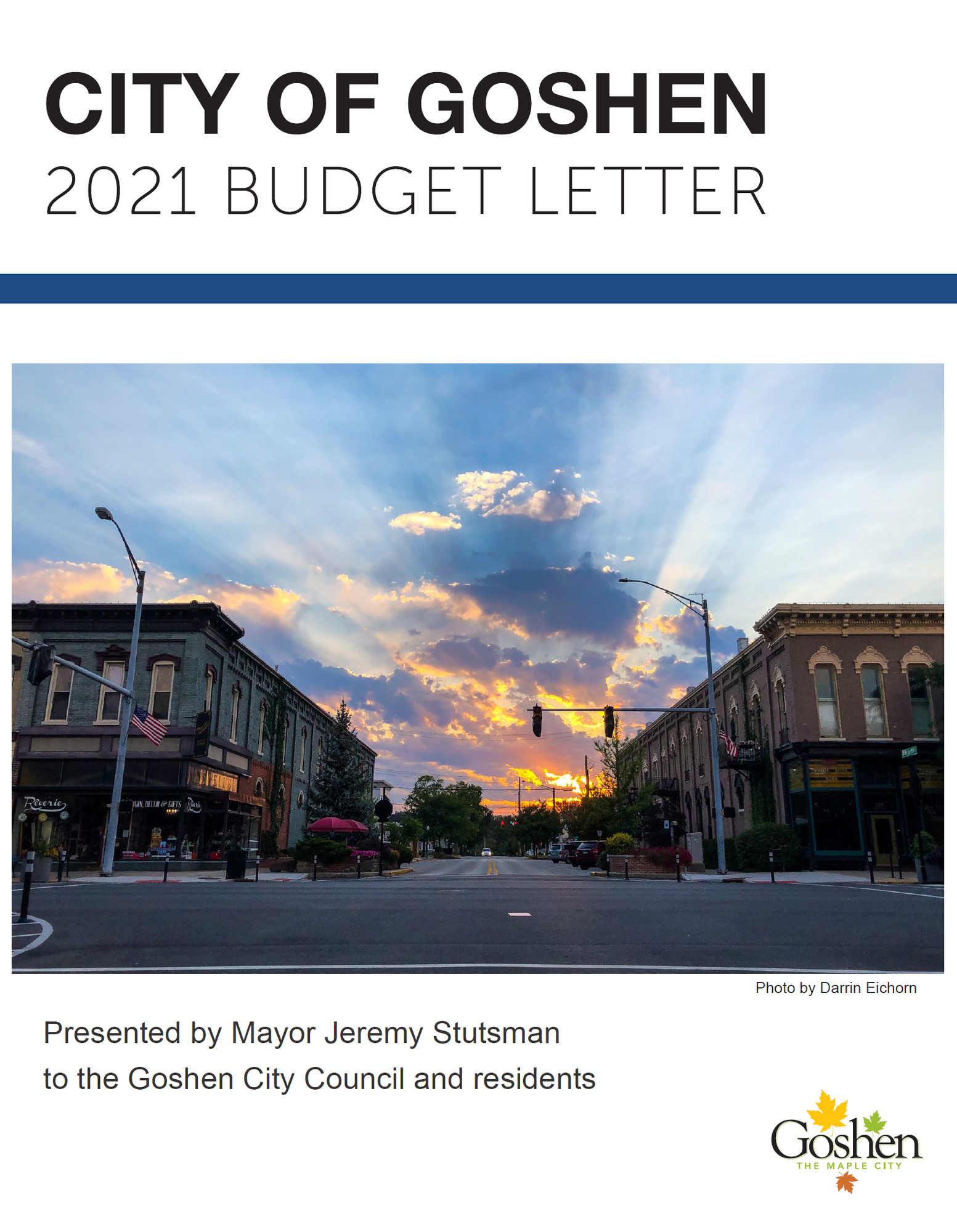 Click on the image above to read Mayor Stutsman's budget letter to the council.