Parks and Recreation
We Now Offer Online Registrations, Reservations & Ticket Sales!
We are excited to now be featuring online registrations, reservations and ticket sales! Click on the link below to view our latest program and event offerings or to reserve a facility or purchase tickets. Please note a convenience fee of 2.85% is assessed to each credit/debit card transaction.
---
Mayor's Welcome
Dear Goshen Parks Patron,
You don't have to travel far to enjoy the outdoors. If you happen to step outside and walk a few blocks, you will likely arrive at one of our many parks or meandering trails. From less-than-half-acre playgrounds like McFarland Park to far-reaching paths like the Pumpkinvine Trail, which connects Elkhart, Goshen, Middlebury and Shipshewana over a 25-mile route, the Goshen Parks & Recreation Department has a space for everyone.
For decades, Goshen's Parks & Recreation Department has worked to expand not just our public areas, but also its many programs, helping create memorable experiences for people of all ages and from all backgrounds.
Have you ever thought of learning how to sail, or brushing up on your ballroom dancing? Have you ever wanted to participate in a triathlon, or thought about having a picnic with your family while watching a movie outdoors? Our parks have all this and even more to offer.
Leading the department is GPRD Superintendent Tanya Heyde, who has done an excellent job maintaining our parks and creating programs that entertain and bring people together. Superintendent Heyde and I believe in creating spaces that are truly open to all. In the near future we will be opening the first all-inclusive playground in Goshen. Located at Hay Park just west of Goshen Middle School, the playground will be completely accessible to people of all ages and physical capacities. Our hope is that everyone can engage in thoughtful, enjoyable play and learn from one another.
This fall and winter, I invite you to bring your picnic baskets, hiking boots, or sleds and come experience our wonderful parks.
Sincerely,
Jeremy Stutsman, Mayor
---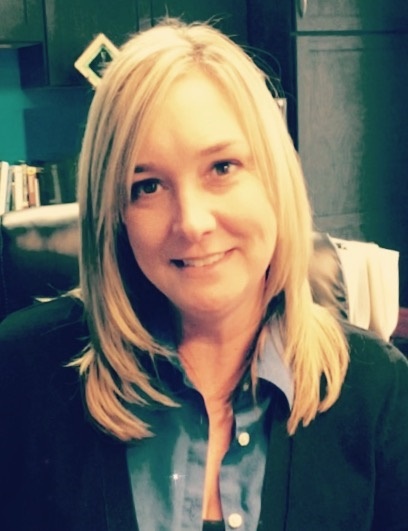 Tanya Heyde, Superintendent
Goshen Parks & Recreation
524 E. Jackson St.
Goshen, IN 46526
(574) 534-2901
Email: goshenparks@goshencity.com
Like the Parks Department on Facebook; follow the Parks Department on Twitter.
Dear Goshen Resident,
The Goshen Parks & Recreation Department takes pride in creating spaces and places, events and programs for the common good. I invite you to explore this season's lineup of fun, enriching and quality-of-life experiences for all ages in the 2018-2019 Fall & Winter Program Guide.
This fall and winter the Goshen park staff is busy planning for its next five years while completing the 2019–2023 Parks Master Plan. The Goshen park system is about you! The Park Department strives to meet the needs and desires of the community, and we welcome your thoughts and ideas. Please share your input by completing our survey that can be found on this page.
Also, in the wake of the February flooding, please watch for the Park Department to be making a public announcement when the administrative office moves from Rieth Interpretive Center to our new location at 524 East Jackson Street. The new building is east from Rieth on Plymouth Avenue and one block south on South 9th Street, just past Water Tower Park. We hope to move before the New Year. The park staff and I look forward to settling in the new space and invite you to pay us a visit.
Finally, please help us raise $50,000 in 50 days (October 22 to December 11) for the fully inclusive playground at Hay Park; Goshen's donations will be matched by the Indiana Housing & Community Development Authority. More information is available above in Mayor Stutsman's letter, on page 7 of the current edition of MapleCityNow and at www.patronicity.com/goshenplayground.
Take advantage of your parks! As the warmer temperatures of summer give way to the crisp and cooler days of fall and winter, there is still much to enjoy in Goshen's parks.
It is our privilege to continue serving the residents of this wonderful community. The staff and I thank you for your continued
support.
Sincerely,
Tanya Heyde, Goshen Parks and Recreation Superintendent
---
Parks & Recreation Administrative Office: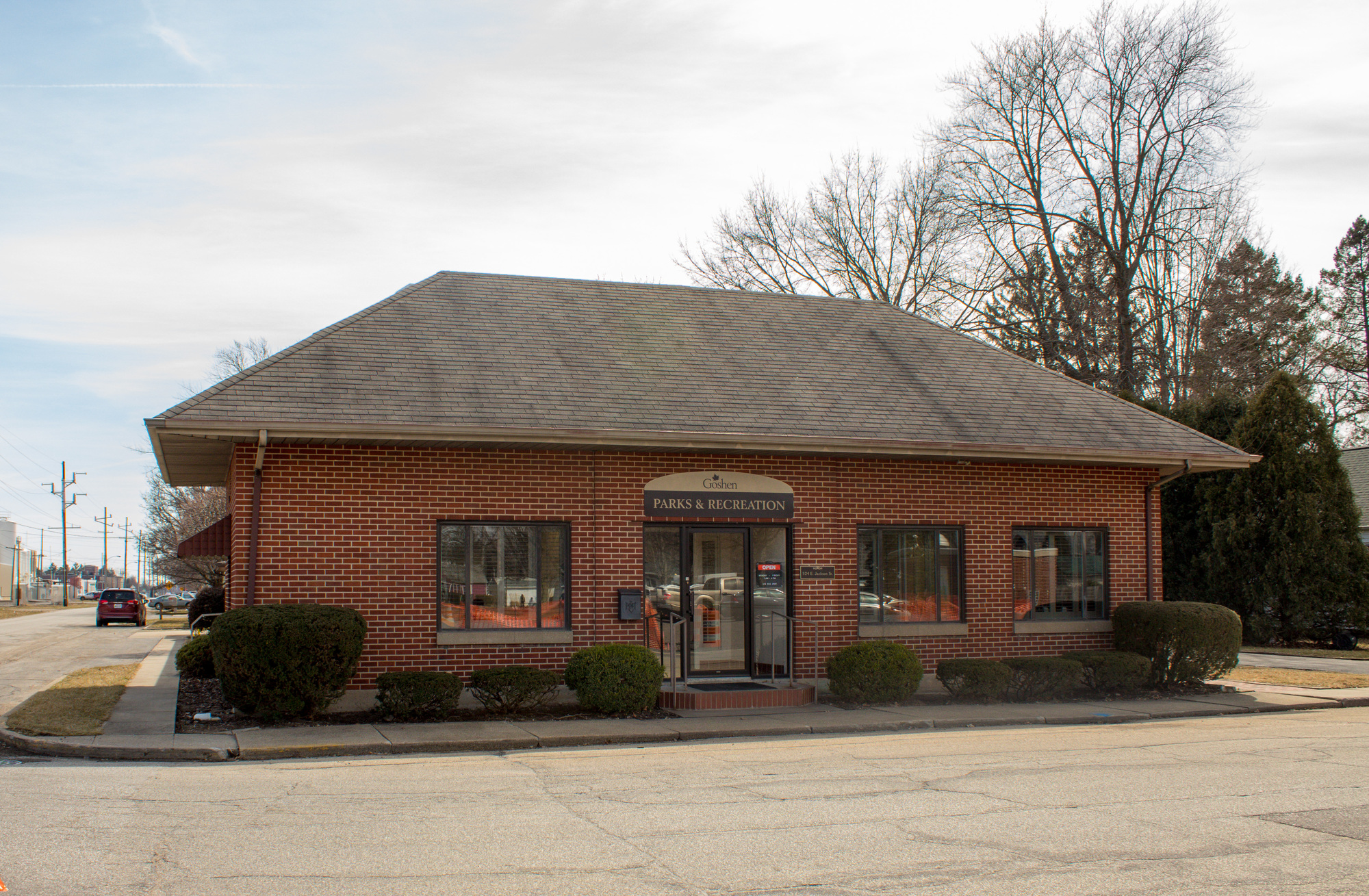 Mission Statement
The Goshen Parks & Recreation Department shall provide high-quality and effective recreation programs and special events, facilities and parks that benefit area residents and contribute to Goshen's economy, environment, wellness and sense of community.
Vision Statement
We are a superior park and recreation department linking the Goshen community to its historical, cultural, natural and human resources in order to enhance the quality of life through the preservation of open space, provision of recreation activities, stewardship of resources, development of trails, parks and facilities, and maintenance of these community resources.
Goals & Objectives
To promote Community involvement in the planning and operation of all facets of Park and Recreation Department operations.

To allow for orderly growth and development of physical and natural resources.

To incorporate within the department and its programs, new technologies and processes that will make activities and services more cost effective.

To develop systems of information and guidance to provide for more effective delivery of activities and services.

To offer comprehensive, quality recreational programming aimed at satisfying the needs of varying age levels, physical abilities, and special interests.

To maintain and improve the appearance of parks and existing facilities throughout Goshen at a high standard of quality on a systematic and scheduled basis.

To utilize the natural characteristics of the land when evaluating the potential for Park and Recreation purposes.

To periodically assess and evaluate the recreational needs of the citizens of Goshen.

To make Park and Recreation participation as simple and convenient as possible to clientele and treat patrons like valued customers.

To provide efficient and effective direction, coordination, leadership, and quality leisure services throughout Goshen.
---
Parks & Recreation Administrative Office Hours:
Monday- Friday, 7:00 am- 4:00 pm; closed New Year's Day, Martin Luther King Jr. Day, Memorial Day, Independence Day, Labor Day, Veterans Day, Thanksgiving and Christmas Day. Phone (574) 534-2901.
Wayne Wogoman Welcome Center Hours: Wednesday- Friday, 10:00 am- 3:30 pm. Phone (574) 975-6253.
For more information, please consult our 2018-2019 Fall & Winter Program Guide.
Meeting & Events
| Meeting | Meeting Date | Meeting Time | Location | Agenda | Minutes | Notices | Audio |
| --- | --- | --- | --- | --- | --- | --- | --- |
| Park Board meeting | 4/15/2019 | 5:30 pm | Rieth Interpretive Center, 410 W. Plymouth Ave., Goshen, IN | | | | |
| Park Board meeting | 3/18/2019 | 5:30 pm | Rieth Interpretive Center, 410 W. Plymouth Ave., Goshen, IN | | | | |
| Park Board meeting | 2/18/2019 | 5:30 pm | Rieth Interpretive Center, 410 W. Plymouth Ave., Goshen, IN | | | | |
| Park Board meeting | 1/15/2019 | 5:30 pm | Rieth Interpretive Center, 410 W. Plymouth Ave., Goshen, IN | | | | |
| Park Board meeting | 12/17/2018 | 5:30 pm | Rieth Interpretive Center, 410 W. Plymouth Ave., Goshen, IN | | | | |
| Park Board meeting | 11/19/2018 | 5:30 pm | Rieth Interpretive Center, 410 W. Plymouth Ave., Goshen, IN | | | | |
| Park Board meeting | 9/17/2018 | 5:30 pm | Rieth Interpretive Center, 410 W. Plymouth Ave., Goshen, IN | | | | |
| Park Board meeting | 8/20/2018 | 5:30 pm | Rieth Interpretive Center, 410 W. Plymouth Ave., Goshen, IN | | | | |
| Park Board meeting | 7/16/2018 | 5:30 pm | Rieth Interpretive Center, 410 W. Plymouth Ave., Goshen, IN | | | | |
| Special Public Meeting | 7/2/2018 | 4:00 pm | Rieth Interpretive Center - 410 West Plymouth Avenue | | | | |
| Park Board meeting | 6/18/2018 | 5:30 pm | Rieth Interpretive Center, 410 W. Plymouth Ave., Goshen, IN | | | | |
| Park Board meeting | 5/21/2018 | 5:30 pm | Rieth Interpretive Center, 410 W. Plymouth Ave., Goshen, IN | | | | |
| Park Board meeting | 4/16/2018 | 5:30 pm | Rieth Interpretive Center, 410 W. Plymouth Ave., Goshen, IN | | | | |
| Park Board meeting | 3/19/2018 | 5:30 pm | Rieth Interpretive Center, 410 W. Plymouth Ave., Goshen, IN | | | | |
| Park Board meeting | 2/19/2018 | 5:30 pm | Rieth Interpretive Center, 410 W. Plymouth Ave., Goshen, IN | | | | |
| MOVED - Park Board meeting | 1/25/2018 | 5:30 pm | Rieth Interpretive Center, 410 W. Plymouth Ave., Goshen, IN | | | | |
| Park Board meeting | 11/20/2017 | 5:30 pm | Rieth Interpretive Center | | | | |
| Park Board meeting | 7/17/2017 | 5:30 pm | Rieth Interpretive Center | | | | |
| Park Board meeting | 4/17/2017 | 5:30 pm | Rieth Interpretive Center | | | | |
| Park Board meeting | 2/20/2017 | 5:30 pm | Rieth Interpretive Center | | | | |
| Park Board meeting | 1/9/2017 | 5:30 pm | Rieth Interpretive Center | | | | |
| Park Board meeting | 12/19/2016 | 5:30 pm | Rieth Interpretive Center | | | | |
| Park Board meeting | 11/21/2016 | 5:30 pm | Rieth Interpretive Center | | | | |
| Park Board meeting | 10/17/2016 | 5:30 pm | Rieth Interpretive Center | | | | |