Parks and Recreation
Mayor's Welcome
I have been enjoying Goshen's parks since I was growing up. It is so exciting to see how our Parks & Recreation Department has expanded in both number of parks and number of programs. I have come to the point in my life where I am especially enjoying watching my children utilize the fantastic parks and more that I grew up with in Goshen. Superintendent Tanya Heyde and staff are working hard at expanding and maintaining our parks throughout this community.
You are undoubtedly aware of the serious flooding in Goshen in February. The combination of heavy snow melt and torrential rains resulted in unprecedented flooding in the Maple City. Particularly hard hit were many of our parks, as often they are situated at lower elevations. Please be patient as the Goshen Park staff and other City employees work diligently in the coming weeks and months to repair the damage and restore our parks to the condition they were in prior to the flooding. Thank you for your understanding.
This is all part of the continuing effort to enhance our community's quality of life. Please come out and experience your parks this spring and summer. You will quickly realize why my family loves them, and you will learn just one of the many reasons why I am proud to call Goshen home.
Sincerely,
Jeremy Stutsman, Mayor
---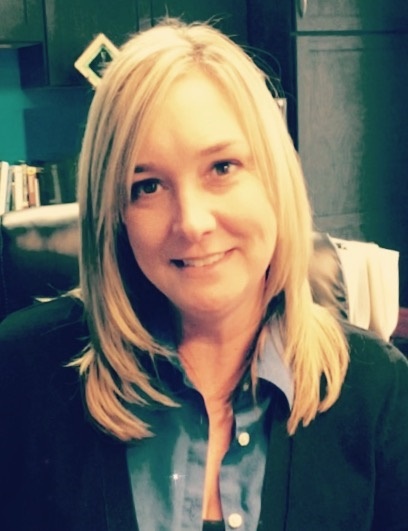 Tanya Heyde, Superintendent
Goshen Parks & Recreation
(Temporarily at the Rieth Interpretive Center)
410 W. Plymouth Ave.
Goshen, IN 46526
(574) 534-2901
Email: goshenparks@goshencity.com
Like the Parks Department on Facebook; follow the Parks Department on Twitter.
I am pleased to invite you to explore the 2018 Spring & Summer Goshen Parks & Recreation Program Guide—again in both English and Spanish. The park staff and I are eager to offer an impressive lineup of fun, enriching and quality-of-life experiences for all ages.
Soon the warmer temperatures of spring and summer will be upon us. Trees, flowers and wildlife are awakening in nature all around us, including evident growth and beauty in Goshen's 21 parks and 30 miles of bike and pedestrian trails. All of these areas are becoming alive with visitors and exciting outdoor activities.
Whether you participate in our trail system, canoeing or kayaking, adult and youth sports, our fitness classes, the Try-Athlon for kids and teens, the Rock the Quarry triathlon for adults, as well as many other activities … the Goshen park system is here for you and it's about you. The Park Department strives to meet the needs and desires of the community, and we welcome your thoughts and ideas. Each resident of Goshen is important to our staff.
As spring and summer approach, please be patient with our staff as they continue to work diligently on restoring the parks due to the recent flooding. Although it may take some time to restore the parks, we are looking forward to another amazing season.
The February flood event significantly damaged our main office (607 West Plymouth Avenue) just west of the Elkhart River and Shanklin Park. For the foreseeable future our main office has now moved "across the street" to 410 West Plymouth Avenue: the Rieth Interpretive Center. Our phone number is still 574-534-2901. And hours for our newly relocated office are still 7 am to 4 pm, Monday through Friday. As noted on page 4, Rieth Interpretive Center hours continue to be 10 am to 4 pm, Tuesday through Thursday.
We take great pride in offering quality programs and maintaining the best parks, facilities and programs possible. It is our privilege to continue to serve the citizens of this wonderful community, and we hope visitors to the Maple City take a few moments to see how these resources can enrich their lives too.
On behalf of the entire staff, I thank you for your continued support. And I hope you enjoy this program guide's "guided tour" of Goshen's parks and the many opportunities for recreation.
Enthusiastically,
Tanya Heyde, Superintendent, Goshen Parks & Recreation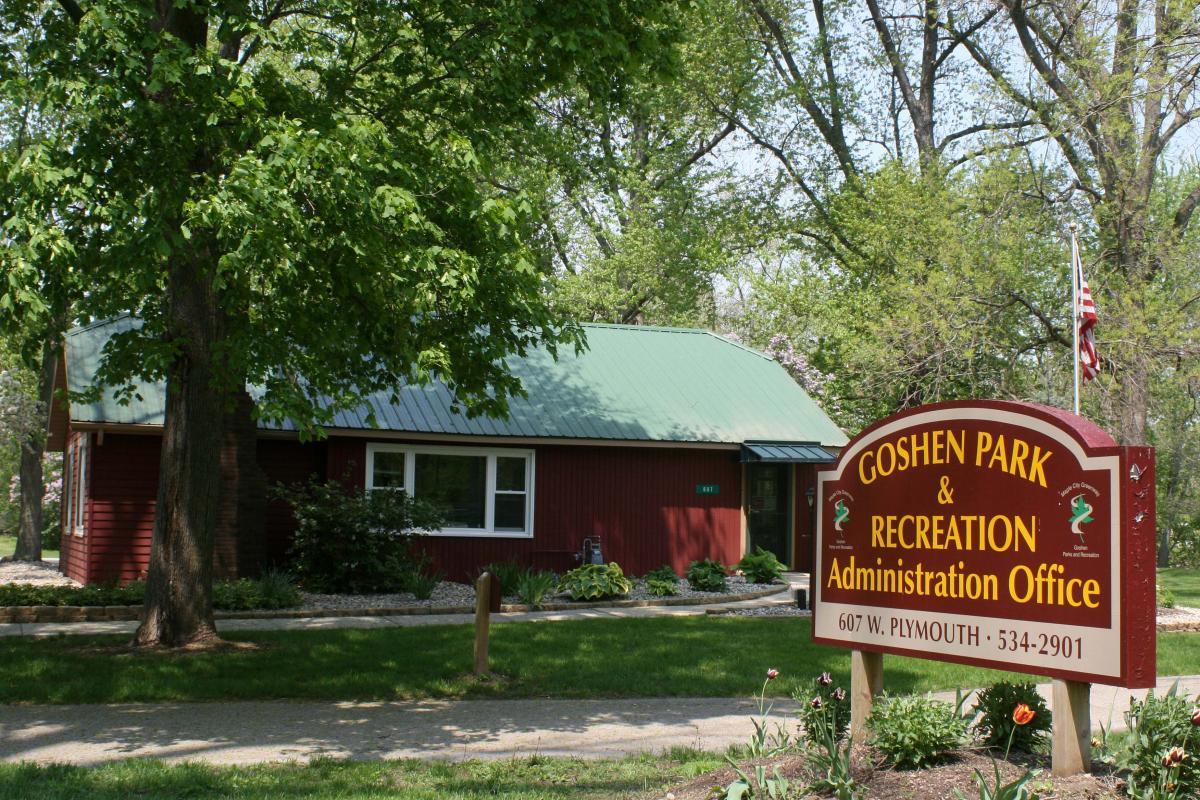 Mission Statement
The Goshen Parks & Recreation Department shall provide high-quality and effective recreation programs and special events, facilities and parks that benefit area residents and contribute to Goshen's economy, environment, wellness and sense of community.
Vision Statement
We are a superior park and recreation department linking the Goshen community to its historical, cultural, natural and human resources in order to enhance the quality of life through the preservation of open space, provision of recreation activities, stewardship of resources, development of trails, parks and facilities, and maintenance of these community resources.
Goals & Objectives
To promote Community involvement in the planning and operation of all facets of Park and Recreation Department operations.

To allow for orderly growth and development of physical and natural resources.

To incorporate within the department and its programs, new technologies and processes that will make activities and services more cost effective.

To develop systems of information and guidance to provide for more effective delivery of activities and services.

To offer comprehensive, quality recreational programming aimed at satisfying the needs of varying age levels, physical abilities, and special interests.

To maintain and improve the appearance of parks and existing facilities throughout Goshen at a high standard of quality on a systematic and scheduled basis.

To utilize the natural characteristics of the land when evaluating the potential for Park and Recreation purposes.

To periodically assess and evaluate the recreational needs of the citizens of Goshen.

To make Park and Recreation participation as simple and convenient as possible to clientele and treat patrons like valued customers.

To provide efficient and effective direction, coordination, leadership, and quality leisure services throughout Goshen.
---
Parks & Recreation Administrative Office hours:
Monday- Friday, 7:00 am- 4:00 pm; closed New Year's Day, Martin Luther King Jr. Day, Memorial Day, Independence Day, Labor Day, Veterans Day, Thanksgiving and Christmas Day. Phone (574) 534-2901.
Wayne Wogoman Welcome Center hours: Wednesday- Friday, 10:00 am- 3:30 pm. Phone (574) 975-6253.
For more information, please consult our Spring & Summer '18 Program Guide.
We invite you to review the abridged Parks Department Master Plan.
Meeting & Events
| Meeting | Meeting Date | Meeting Time | Location | Agenda | Minutes | Notices | Audio |
| --- | --- | --- | --- | --- | --- | --- | --- |
| Park Board meeting | 9/17/2018 | 5:30 pm | Rieth Interpretive Center, 410 W. Plymouth Ave., Goshen, IN | | | | |
| Park Board meeting | 8/20/2018 | 5:30 pm | Rieth Interpretive Center, 410 W. Plymouth Ave., Goshen, IN | | | | |
| Park Board meeting | 7/16/2018 | 5:30 pm | Rieth Interpretive Center, 410 W. Plymouth Ave., Goshen, IN | | | | |
| Special Public Meeting | 7/2/2018 | 4:00 pm | Rieth Interpretive Center - 410 West Plymouth Avenue | | | | |
| Park Board meeting | 6/18/2018 | 5:30 pm | Rieth Interpretive Center, 410 W. Plymouth Ave., Goshen, IN | | | | |
| Park Board meeting | 5/21/2018 | 5:30 pm | Rieth Interpretive Center, 410 W. Plymouth Ave., Goshen, IN | | | | |
| Park Board meeting | 4/16/2018 | 5:30 pm | Rieth Interpretive Center, 410 W. Plymouth Ave., Goshen, IN | | | | |
| Park Board meeting | 3/19/2018 | 5:30 pm | Rieth Interpretive Center, 410 W. Plymouth Ave., Goshen, IN | | | | |
| Park Board meeting | 2/19/2018 | 5:30 pm | Rieth Interpretive Center, 410 W. Plymouth Ave., Goshen, IN | | | | |
| MOVED - Park Board meeting | 1/25/2018 | 5:30 pm | Rieth Interpretive Center, 410 W. Plymouth Ave., Goshen, IN | | | | |
| Park Board meeting | 11/20/2017 | 5:30 pm | Rieth Interpretive Center | | | | |
| Park Board meeting | 7/17/2017 | 5:30 pm | Rieth Interpretive Center | | | | |
| Park Board meeting | 4/17/2017 | 5:30 pm | Rieth Interpretive Center | | | | |
| Park Board meeting | 2/20/2017 | 5:30 pm | Rieth Interpretive Center | | | | |
| Park Board meeting | 1/9/2017 | 5:30 pm | Rieth Interpretive Center | | | | |
| Park Board meeting | 12/19/2016 | 5:30 pm | Rieth Interpretive Center | | | | |
| Park Board meeting | 11/21/2016 | 5:30 pm | Rieth Interpretive Center | | | | |
| Park Board meeting | 10/17/2016 | 5:30 pm | Rieth Interpretive Center | | | | |