Water Aerobics
This water exercise class has something for everyone and is suitable for all fitness levels. The class includes a morning stretch, thermal warm-up aerobic training, as well as strength, core training, flexibility and balance. Because the water creates more resistance than land, this workout is efficient and easy on the joints, and participants get a great workout without sweating. Various water levels are used to create variety and to alleviate the need to swim. Your instructor has 25 years of experience and is trained by the Aquatic Exercise Association, an internationally acclaimed organization with the highest standards. She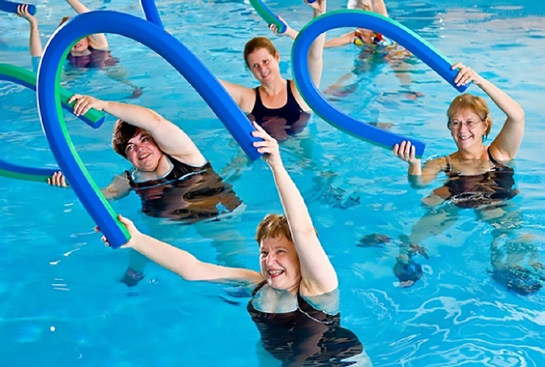 believes that exercise and fitness are crucial to each individual's physical, psychological and emotional health.
Winter Session: January 7 - March 5
Spring Session : March 10 - May 28
Day/Time: Tuesdays & Thursdays | 6 - 7 am
Location: GCS Aquatic Center | 1216 S. Indiana Ave.
Fee: $80.00/session (Winter) | $100.00/session (Spring)
Additional sessions are TBA.
---
Zumba
De-stress, lose weight and make new friends at Zumba®, an exhilarating, effective, easy-to-follow, calorie-burning dance fitness party that is moving millions of people toward joy and health! Join instructor Pamela Sanchez and see what Zumba® has in store for you!
Goshen Parks Dance Studio (Indoor Class)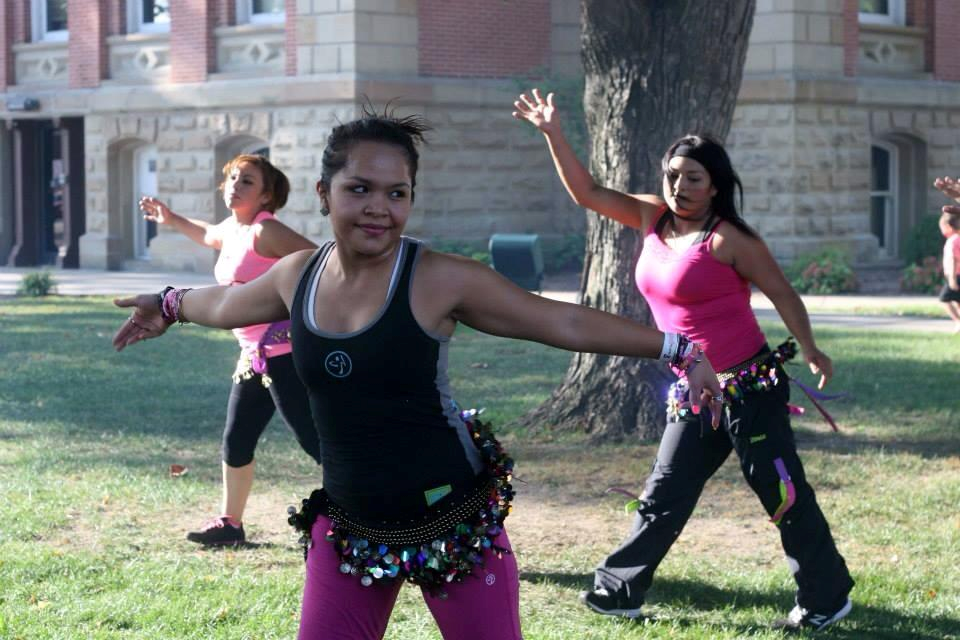 Dates: Ongoing through April
Days: Monday, Wednesday, Saturday
Times: Monday- 6:30 pm | Wednesday- 7 pm | Saturday- 10 am
Fee: $5 drop-in rate
Pringle Park- Fidler Pavilion (Outdoor Class)
Dates: May through October
Days: Tuesday, Thursday
Times: Tuesday & Thursday- 7:00- 8:00
Fee: $5.00 drop-in rate
---
Brazilian Jiu Jitsu
This introductory session will give participants a basic understanding of Brazilian Jiu Jitsu history, theory and techniques. Classes will include a warm-up, stretching and technical instruction. Self-defense techniques and movement drills, without striking, will also be taught. Brazilian Jiu Jitsu is unique in relation to most other self-defense systems as it focuses on use of leverage and proper technique, taking the attacker to the ground and defusing the situation by use of joint locks and holds. Class is taught by Brazilian Jiu Jitsu Goshen instructor Bryan Barrick. Pre-registration is required.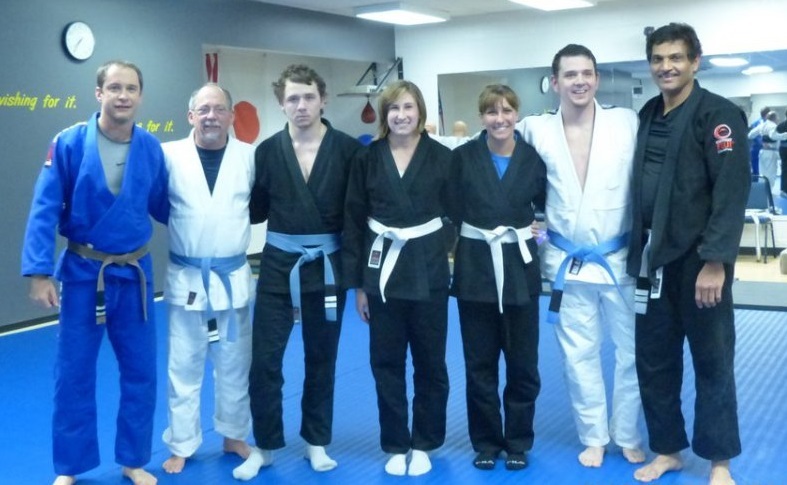 Summer Session: July 15, 22 and 29.
Times: Ages 4-14: 5:45 to 6:30 pm | Ages 15+: 6:30 to 7:30 pm
Location: Barrick Brazilian Jiu Jitsu | 320 N. Chicago Ave. Ste. 10
Fee: $25.00
Winter Session: January 7, 14, 21
Times: Ages 4-14: 5:45 to 6:30 pm | Ages 15+: 6:30 to 7:30 pm
Location: Barrick Brazilian Jiu Jitsu | 320 N. Chicago Ave. Ste. 10​
Fee: $25.00
---
Pound Fit
ROCKOUT. WORKOUT. Channel your inner rockstar with this full body cardio-jam session inspired by the infectious, energizing, and sweat-dripping fun of playing the drums. Instead of listening to music, you become the music in this exhilarating full-body workout that combines cardio, conditioning, and strength training with yoga and pilates-inspired movements. Using Ripstix®, lightly weighted drumsticks engineered specifically for exercising, POUND® transforms drumming into an incredibly effective way of working out. Designed for all fitness levels, POUND® provides the perfect atmosphere for letting loose, getting energized, toning up and rockin' out! The workout is easily modifiable and the alternative vibe and welcoming philosophy appeals to men and women of all ages and abilities.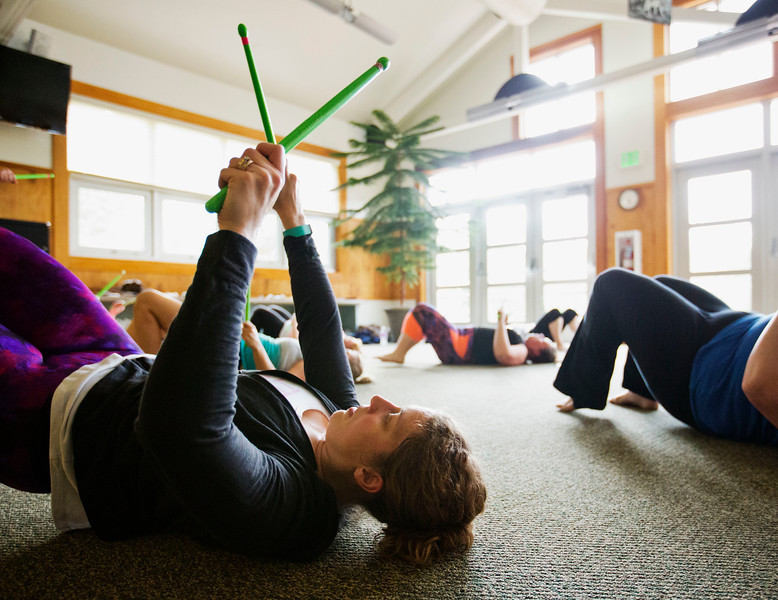 Goshen Park Office Studio (indoor class)
Dates: Now through April, and November, December
Days: Wednesdays
Times: 6-7 pm
Fee: $5 drop-in rate
Pringle Park (outdoor class at Fidler Pavilion)
Dates: May through October
Days: Wednesdays
Time: 6-7pm
For updated session fees, please visit our online registration page here. The drop-in fee is $5 per class.
---
---
To view current programs and activities, please consult the 2021 Activity Guide.
We also invite you to like us on Facebook and follow us on Twitter.
Get parks and recreation updates sent straight to your inbox. Click the "Sign Up for Email Updates" to join our email list. You can sign up for the programs & events that interest you the most!