Champion Force Cheerleading
Participants gain a sense of team spirit, improved self-esteem and readiness for high school cheer squad tryouts. In our program, we teach cheerleading and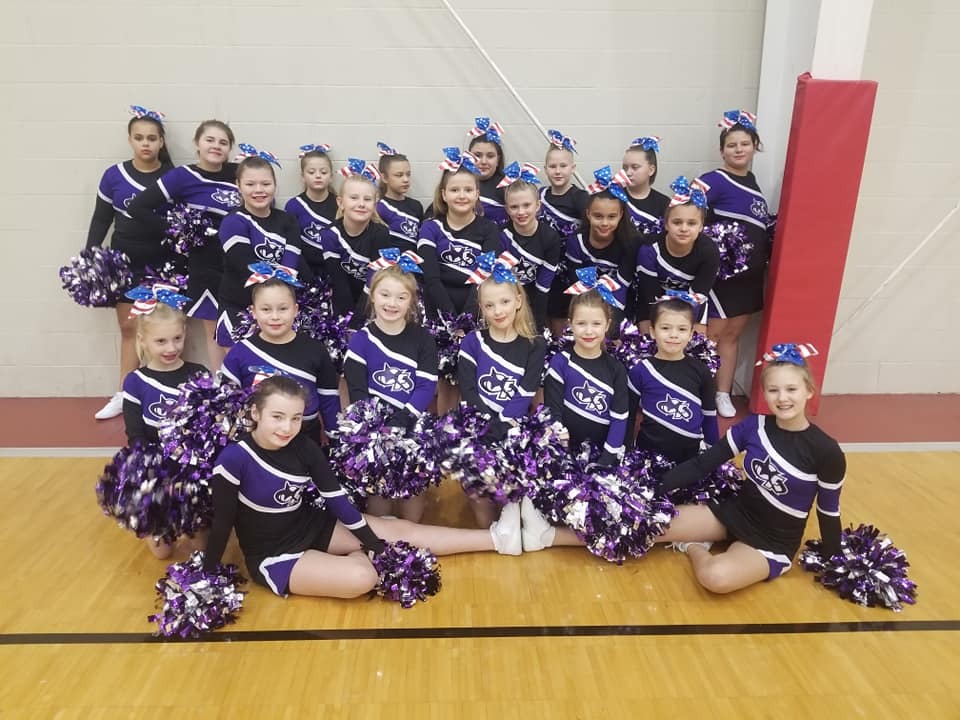 pompom techniques, jumps, stunts, cheers, chants, dance steps and voice projection. Coaches choreograph a competition routine, which all students learn and practice throughout the session in preparation for our Cheer Competition. Champion Force is a non-profit youth outreach program. Champion Force is open to boys and girls ages 4–18. Class meets at Schrock Pavilion in Shanklin Park. Please contact Champion Force at (800) 940-7469 for registration information and complete session dates.
---
Environmental Resilience Department Presents: I Dig Dinosaurs
During these "digs" the junior paleontologists will experience the wonder of excavating fossils, piecing them together and learning about the mysteries of our living past. Program registration includes skeleton, hammer, chisel and fact sheet. Each dig has different subjects, so enjoy the programs with all new materials and learn the similarities and differences among the featured creatures each session. Registration is available only at the Rieth Interpretive Center.
Location: Rieth Interpretive Center | 410 West Plymouth Avenue
Fee: $20 per program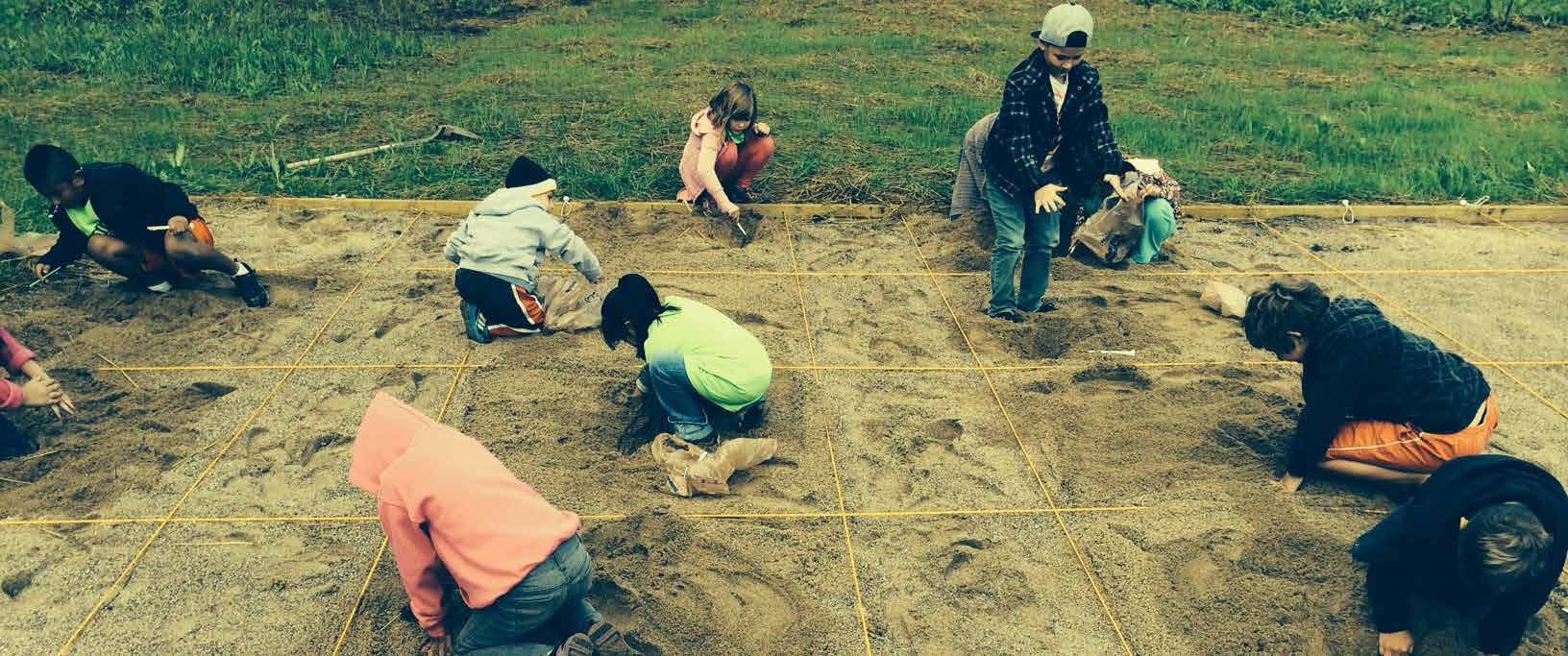 Ages: 4+ (ages 5 and under must be accompanied by an adult)
Dates & Themes
Friday, June 5: Woolly Mammoth, 1–3 pm
Friday, June 12: Flying Monsters, 1–3 pm
Saturday, June 13: Flying Monsters, 9–11 am
Friday, June 19: Tyrannosaurus Rex, 1–3 pm
Friday, June 26: Velociraptor, 1–3 pm
Saturday, June 27: Tyrannosaurus Rex and Velociraptor, 9–11 am
Friday, August 28: Stegosaurus, 1–3 pm
Saturday, August 29: Stegosaurus and Apatosaurus, 9–11 am
Friday, September 4: Triceratops, 1–3 pm
Saturday, September 5: Brachiosaurus and Triceratops, 9–11 am
---
I Try Sailing
This nautical program is a free introductory sailing clinic for kids ages 8–15. Come see what it takes to sail and discover a new interest! This is a great introduction to our Sailing Camp. Students must be able to swim. Equipment and materials provided. If planning to attend, please notify the Park Office at 534-2901 by June 5.
Date/Time: Saturday, June 6 | 11 am to 2 pm
Location: Fidler Pond Park
Fee: Free
Ages: 8-15
---
Sailing Camp
This camp is focused on introducing kids ages 8–15 to the sport of sailing. The camp teaches a new skill base consisting of nautical terminology, parts of a sailboat, knot tying and teamwork. Plus, there is water sailing time. This camp empowers boys and girls to do great things on their own. The camp will offer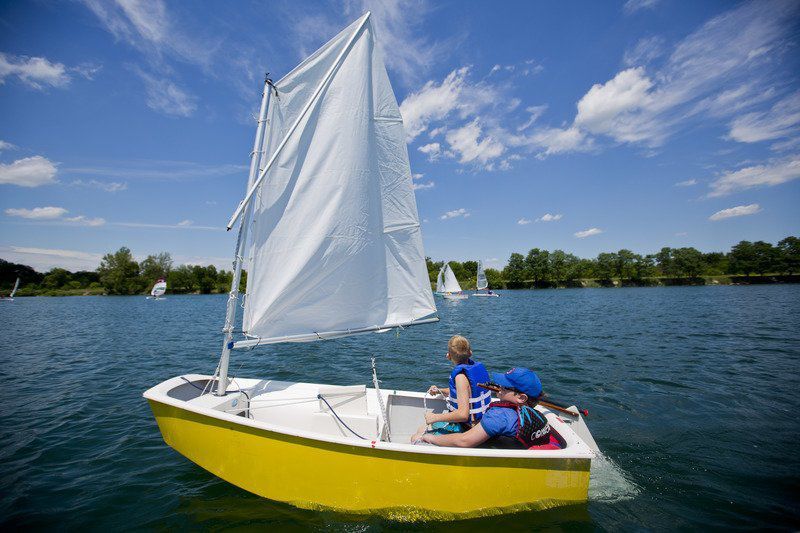 students meaningful opportunities for building self-confidence and self-discovery while cultivating an appreciation of our natural resources. It brings young people to the outdoors, connecting them with nature to measure wind speed and direction and to be aware of weather conditions. Pre-registration is required and being accepted through June 14.
Dates: June 15-19
Time: 1 to 4 pm
Location: Fidler Pond Park | 1424 Lincolnway E.
Fee: $110.00
Ages: 8-15
---
I Try Scuba
Ever wonder what it's like to take a breath underwater? Or what it's like to be a fish? Join dive instructor Greg Stone and other master divers who will be on hand to let you experience the underwater world. All equipment will be provided. Bring your swimsuit and towel, and be ready to get wet. This one-day introduction to scuba (which stands for self-contained underwater breathing apparatus) is just $5! Pre-registration is required.
Dates: May 30 & July 18
Time: 8 to 10 am
Location: Shanklin Pool
Fee: $5.00/session
Ages: 10+
---
Scuba Class
Learn the fundamentals of scuba diving, including equipment selection, how water pressure affects you when diving, planning your dives and safety. Upon completing the two-day course—or when a level of proficiency is achieved— participants will schedule four open-water dives with the instructor. Divers ages 15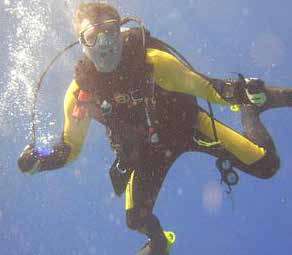 and older who complete the course and open-water dives will earn PADI (Professional Association of Diving Instructors) Open Water Diver certification. Individuals ages 10–14 are eligible to achieve Junior Open Water certification. Equipment will be provided except for mask, snorkel, fins and boots. These may be rented ($50)—or you may bring your own. Pre-registration is required.
Summer Session 1: June 20-21 | Register by May 22
Summer Session 2: August 1-2 | Register by July 3
Time: 8 am - 3 pm
Location: Shanklin Pool
Fee: $300.00/session (includes two day course, textbook, four open-water dives and additional instruction if needed)
Ages: 10+
Note: Please bring a swimsuit, towel, water bottle, textbook and equipment to each class.
---
Art Camp
This stimulating art study course is taught utilizing various art materials, as well as incorporating the study of nature. The class instructor will capture campers' interest, guiding both their aspirations and inspirations!
Dates/Time: July 13-17 | 10 to 11:30 am
Location: Rieth Interpretive Center
Fee: $45
Ages: 6-10
---
Beginning Fly Fishing
Learn when and why fly fishing is the right tool for the task. Gain an understanding of what weight fly rod and fly line to use for various types of fishing. Learn a little bit about leaders and tippets, as well as line and fly types, fly tying, basic knots, bugs, and fly fishing safety and etiquette. Instruction will include basic casting techniques and the five casting principles that will help you become more proficient in handling different casting situations. Fly casting is not difficult, but it does use different motions than other types of fishing. Equipment is provided. Pre-registration is required.
Date/Time: August 8 | 9:00 am - 12:00 pm
Location: Fidler Pond Park
Fee: $15.00
Ages: 11+
---
To view current programs and activities, please consult the 2020 Activity Guide.
We also invite you to like us on Facebook and follow us on Twitter.
Get parks and recreation updates sent straight to your inbox. Click the "Sign Up for Email Updates" to join our email list. You can sign up for the programs & events that interest you the most!