UPCOMING PODCAST - GOSHEN'S COMMUNITY ORCHARD PROJECT
April 7, 2020 at Noon EST
Join us as we talk with Patrick Coonan about his work creating Goshen's Community Orchard. Patrick will explain the vision for the project and discuss how a public orchard provides opportunities to foster sustainable food practices in our community. Learn how you can participate in this amazing project that truly reflects the Good of Goshen. Hosted by the City of Goshen's Environmental Resilience Department.
Register in advance for this podcast:
https://zoom.us/webinar/register/WN_oqiNoIHFQaSZBVy5J2Qy0A
After registering, you will receive a confirmation email containing information about joining the podcast.
---
Aaron Sawatsky Kingsley, Director of Environmental Resilience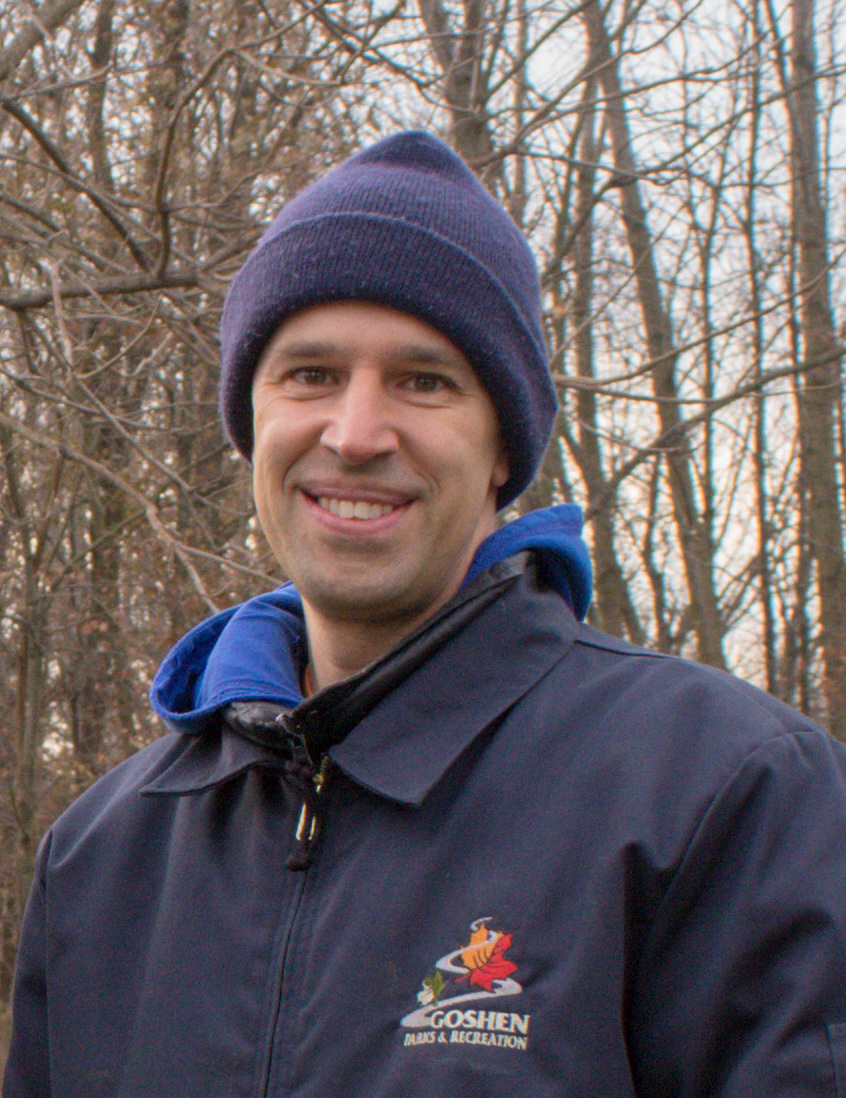 Rieth Interpretive Center

410 W. Plymouth Ave.

Goshen, IN 46526

(574) 537-0986

aaronkingsley@goshencity.com
---
The Goshen City Council passed Ordinance 5014, Establishing a Department of Environmental Resilience during a regular meeting September 3, 2019, and the department began functioning as such in January of 2020. The new department's work is to help promote and protect the public health, safety and general welfare of the community, to enhance and protect the environment, to promote economic development and to promote the planting, maintenance and removal of trees within the City of Goshen, according to Ord. 5014.
Mayor Jeremy Stutsman, when recommending the creation of the new department, said: "For many years, Goshen has been a leading community, not because we have all the answers but because we are bold and have the foresight to take the long view. We now need to find additional ways to better our physical environment and make our budgets even more efficient."
Aaron Sawatsky-Kingsley, the City Forester, is the department head, and while he will continue to work on the City's urban forest, he also will help the City's other departments in accomplishing goals related to green efforts, data collection, education and efficiencies both environmental and financial.
Read Mayor Stutsman's letter to the City Council about the creation of the Department of Environmental resilience here.
To see Ord. 5014, click here.
This page is currently under construction. More information will be added soon.