Water & Sewer
* For more information, click on the
located throughout the page.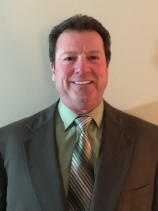 Kent Holdren,
Superintendent of Water Treatment and Sewer Collection
Oversees operation of the Water Treatment, Water Distribution and Sewer Collection system. Kent Holdren has been with the Water Department since March of 1990 and holds certifications in Water Treatment 3 (WT3), Distribution System Large (DSL), from the state of IN. and Wastewater Collection System Operator Class CS-II.
Marvin Shepherd,
Water Quality Manager
Oversees all aspects of the water plant system. Maintenance of all pumps and motors, well cleaning. Ordering chemicals for the treatment of the water. We have 5 generators that assures the people of Goshen have safe drinking water. Marv Shepherd has been with the Water department since May 1994.

Water Operators
There are 3 water treatment operators that run tests everyday day of the week 365 days of the year as well as monitor the plant 24 hours a day with remote monitoring equipment. They are responsible for collection of water samples in the distribution system as well as both of our water treatment facilities that are tested in our lab. And outside certified labs. They run and maintain the S.C.A.D.A. (supervisory control and data acquisition) system. They go out in the public and respond to concerns about water quality. They collect 35 bact-t samples every month and send those to a certified lab.
308 North 5th Street.
Open: Monday - Friday,
7:00 a.m. - 4:00 p.m.
574-534-5306
Contact the Goshen Water/Sewer Department by E-mail.
After hours answering service: 574-238-0723 this number is for EMERGENCIES only.
Billing Office related Information.
Locations
The Goshen Water Department has two ground water treatment plants: the North Plant (located at 308 North 5th Street) and the Kercher Plant (located at 1513 Eisenhower.)
Facts
Hardness: 20 Grains per gallon
Iron: .003 Parts Per Million
Fluoride: .80 Parts Per Million
Manganese: .003 Parts Per Million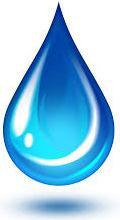 NEW: Fall Flushing 2018 map and schedule