Maple City Fest in Celebration of Arbor Day
A free family festival celebrating Arbor Day with a variety of events, entertainment and music. Activities begin at 5 pm on Friday, April 28 and last until about 7 pm. Join us for a spring evening packed full of fun. The event will take place indoors and outdoors at Rieth Interpretive Center, 410 West Plymouth Avenue. All ages welcome. Evening festivities include: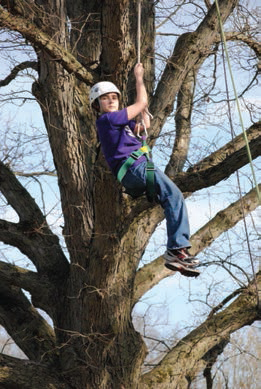 • Food court (food items may be purchased)
• Children's activities, including interactive booths with crafts and hands-on demonstrations and activities
• Information booths
• Children's choir performance
• Special presentations, including Arbor Day Proclamation, Good Tree Steward Award, Tree City USA Award
• Children's musical entertainment
If inclement weather, the event will take place indoors at Schrock Pavilion in Shanklin Park.
For more information, please visit http://goshenarborday.com/- hope to see you there!
---
Mother-Son Dance-

Tickets now on sale!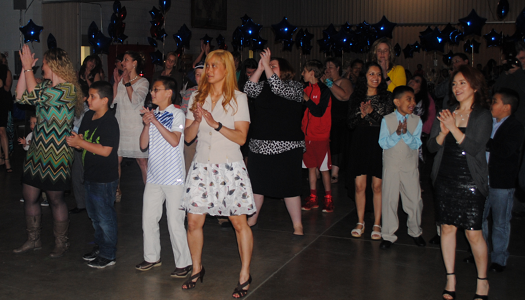 Mark your calendar and get your tickets for this annual lively evening for mothers and sons! This night out will include refreshments, mementos and, of course, music provided by a professional DJ so you can dance the night away! Memory photos will be taken and available for purchase at the dance. Join us at the Elkhart County 4-H Fairgrounds on Thursday, May 18, from 6 to 8 pm. Tickets are $12 each and are available at the Goshen Park Office. Seating is limited and fills quickly, so please get your ticket early to ensure availability. This year: join us for an "out of this world" experience! For more information, call the Goshen Park Office at (574) 534-2901.
---
Fidler Pond's Fantastic Fishing Derby
Calling all fishers! Bring your families, fishing poles and bait to Fidler Pond Park to join us for our annual Fantastic Fishing Derby. Awards will be given to participants ages 3–17 for the first fish caught, the smallest fish caught, the largest fish caught and whatever else we can think of to award! No fishing license is required during the event.
When: June 10; 10 am–12:30 pm
Location: Fidler Pond Park
Fee: $3/person
Ages: 3–17 years
Register: Now through June 9 at the Goshen Park Office, or June 10 at the event.
---
Free Outdoor Movies in the Park
Join us on Thursdays at 7 pm for a fantastic family night out during our summer outdoor movie series at Shanklin Park. Bring your lawn chairs or blankets and settle in to watch these free movies on the "monster" screen. Concession stand available for your picnic dinner or snacks (cash only).
June 1: The Secret Lives of Pets (PG)
June 15: Storks (PG)
June 29: Moana (PG)
July 13: Sing (PG)
---
To view current programs and activities, please consult our new Spring & Summer 2017 Program Guide.
You can also check for updates on Parks programs on our Facebook page or on Twitter.