The City of Goshen continues to monitor the outbreak of the 2019 new coronavirus disease (COVID-19), and working with the Elkhart County Health Department and other officials throughout Elkhart County to ensure we are responding to this public health situation as best we can.
The following links provide information you may find useful about the new coronavirus disease.
ELKHART COUNTY EMERGENCY RENTAL AND UTILITY ASSISTANCE PROGRAM
Funds from this countywide program are available to eligible households to apply to past due (April 1, 2020 to present), and future payments for rent, utilities (water, sewer, stormwater, gas, trash and electricity), and internet. Payments will be made on behalf of the tenants directly to landlords and utility companies.
Eligible applicants will be awarded up to $1,500 per month for six months of past due rent and utilities payments, and may pay up to 100 percent of future rent and utility payments up to $1,500.
To read more information about this program and to apply, go to the Elkhart County Rental Assistance Program webpage (click here).
SHORT-TERM RENT ASSISTANCE PROGRAM
The City of Goshen CDBG-CV Short-Term Rent Program is a program to expend federal CARES Act funds to benefit low to moderate income renters in the City of Goshen who are experiencing financial hardship as a result of the COVID-19 pandemic.
Assistance is first-come, first-served, subject to eligibility, the provision of required documentation and availability of funds. Households can only receive a max of 3 months' worth of assistance. Maximum limits apply. Only past-due rent is eligible for payment.
Please call Meaghan Bylsma, Community Development Specialist, at (574) 533-9370 if you're interested in applying or getting more information.
Click here for links to printable program forms and more information about eligibility and required documentation.
NOVEMBER 2020 LETTER TO THE COMMUNITY
EXECUTIVE ORDER 2020-15: Click here to view
Recent Elkhart County Health Department links:
HOLIDAYS 2020
FEDERAL EVICTION MORATORIUM
Click on the image below to open a PDF with information about the Federal Eviction Moratorium ordered by the Centers for Disease Control and Prevention and the Department of Health and Human Services.
Click here to read an overview of the National Eviction Moratorium.
Haga click aqui para leer un resumen de la Moratoria Nacional sobre el Desalojo.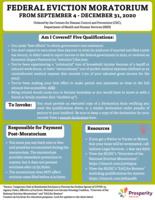 MAPLECITYNOW COVID-19 RESPONSE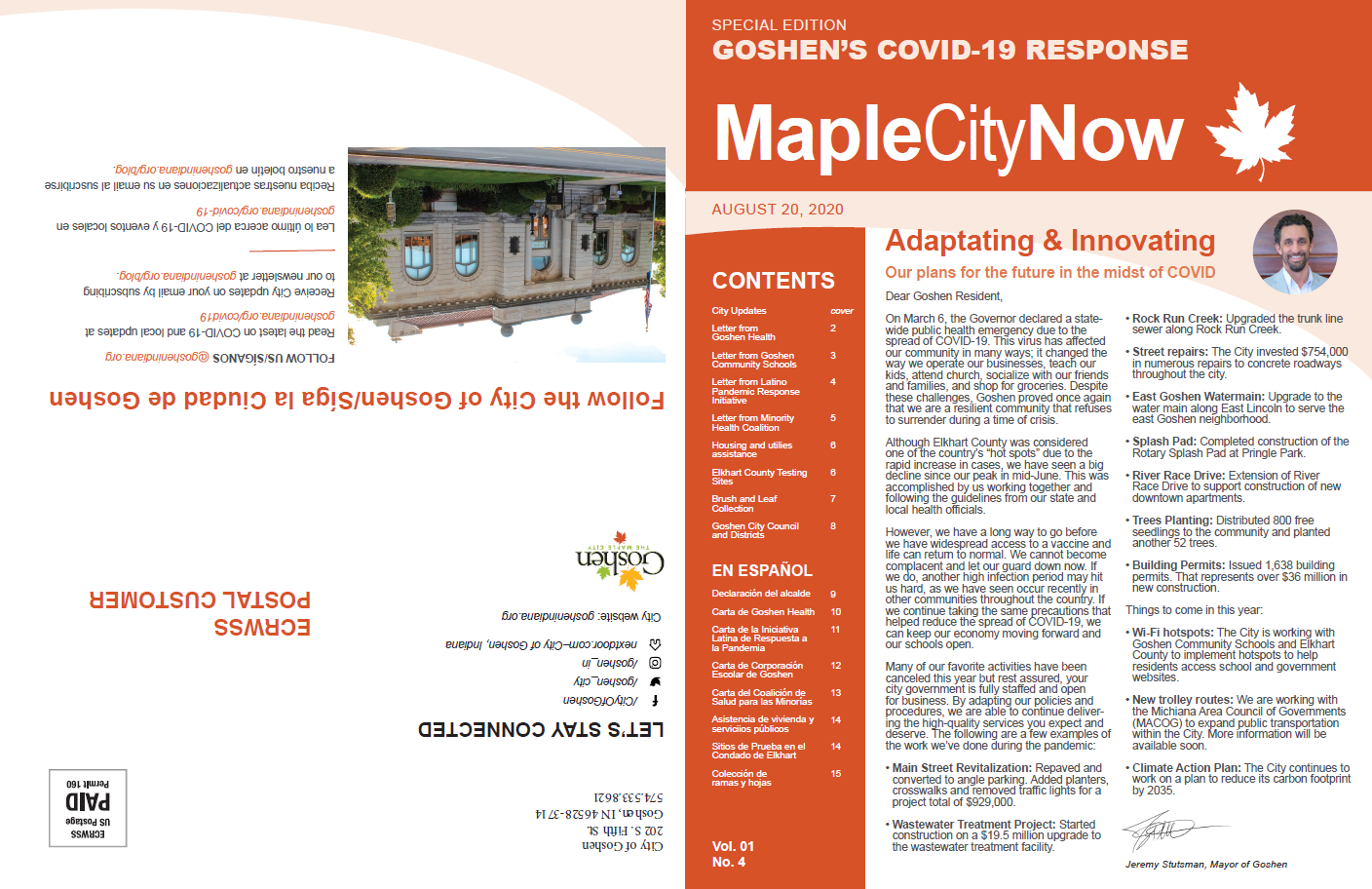 Read the Aug. 20 edition
of the MapleCityNow
(bilingüe)
LATEST INFORMATION
City of Goshen press releases and information
Local information
Indiana State Department of Health resources
Centers for Disease Control and Prevention resources
Other resources